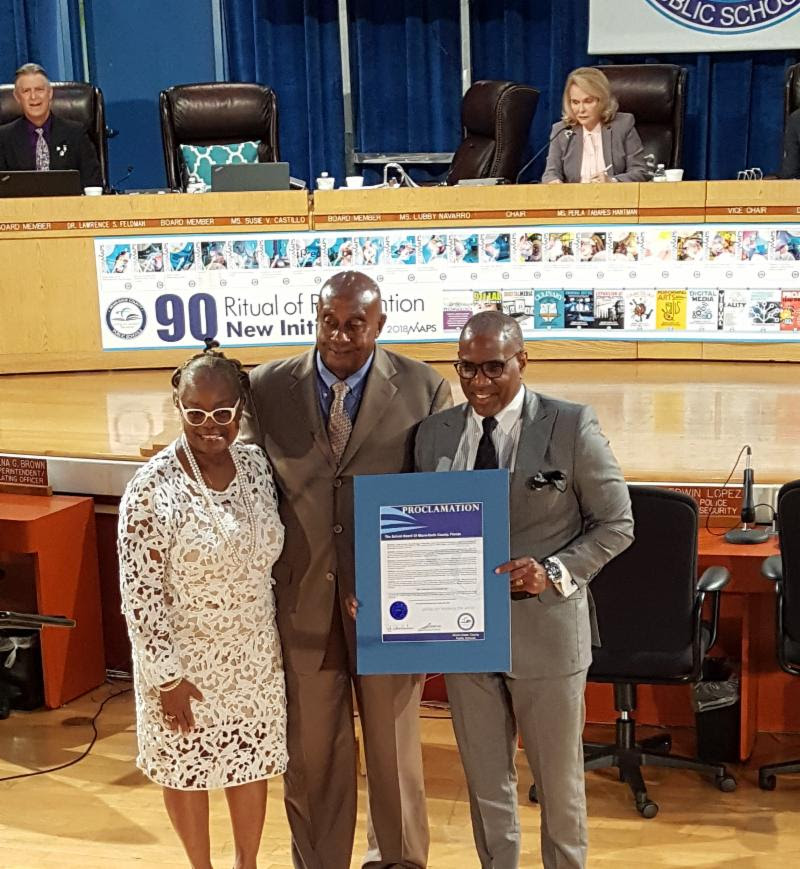 At the August 15 School Board meeting, Dr. Steve Gallon III honored Freddie Woodson for his 38 years of service to M-DCPS and the community.
After a long and varied career and many opportunities over a span of 38 years, Mr. Woodson held many different leadership and administrative roles. He served as a teacher, assistant principal, principal, school site administrator, district director, region superintendent, associate superintendent and deputy superintendent. In each of these roles, he remained focused and committed to the educational goals of the District and to the needs of the students of which he served.
The item was unanimously co-sponsored and supported by the entire Board, and applauded by the many family, friends, colleagues, and supporters in the auditorium as he was given a resounding standing ovation at the end of the presentation.