[vc_row][vc_column][vc_column_text]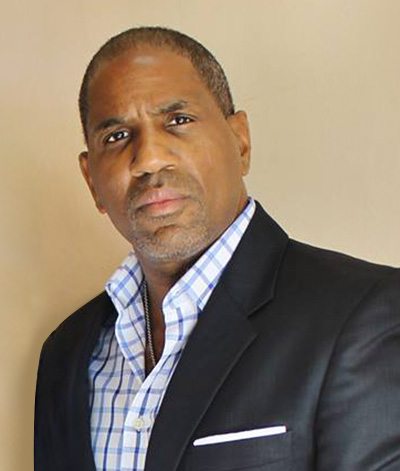 Dr. Steve Gallon III is the elected District 1 School Board Member for the Miami-Dade County Schools in Miami-Dade County, Florida. 
Dr. Gallon is a lifelong educator who started his career as a classroom teacher. He has taught at the elementary, middle, and senior high school levels. He graduated Magna Cum Laude with a degree in English Education from Florida A & M University in Tallahassee, Florida and became the first of his six siblings to graduate from college. Dr. Gallon earned a Master's Degree in Educational Leadership and a Doctorate in Educational Administration and Supervision, both from Florida International University in Miami, Florida. He also participated in postdoctoral leadership institutes on School Reform and Management at Harvard and Stanford Universities. 
[/vc_column_text][vc_column_text]
Dr. Steve Gallon III rose through the ranks as a professional educator and over the next 25 years, distinguished himself in the field of education, specifically in the area of supporting improved teaching, learning, and leadership in urban educational settings. He became an assistant principal and was later appointed principal of Holmes Elementary. In his third year, after marked improvements in student outcomes and community involvement, the school was removed from the State of Florida's List of Critically Low Schools. He then became principal of Miami Northwestern Senior High School, where he would serve for seven years – earning the third longest tenure in the school's 60-year history. 
In 2005, Dr. Gallon was promoted to the position of Administrative Director in School Operations/Alternative Education in which he was charged with overseeing schools and programs for at-risk students and under-performing students. Under his leadership, there were marked improvements in student performance, attendance, suspension reductions, and student and staff satisfaction. 
In 2008, Dr. Gallon became the first Black administrator to come through the ranks of the Miami-Dade County Public Schools and rise to the level of Superintendent when he was selected unanimously via a nationwide search to be the new Superintendent of Schools in New Jersey. Under his leadership, his district realized double-digit gains on all five of the indicators of State's School and District Accountability System known as QSAC – with the area of Curriculum and Instruction increasing from 8% to 68% within 24 months of his tenure. 
[/vc_column_text][vc_column_text]
Dr. Gallon has served as a principle in an educational management and consulting firm working with several districts, schools, and organizations in developing and implementing educational and school turnaround strategies, as well as community-based solutions. He also served as a Board Member appointed by the Miami-Dade County Board of Commissioners for the Miami-Dade Economic Advisory Trust where he was charged with providing policy and implementation oversight that ensured the equitable participation of Blacks in Miami-Dade County's economic growth through advocacy and monitoring of economic conditions and economic development initiatives in Miami-Dade County. 
Dr. Gallon presently serves as a Board member of the Miami Children's Initiative (MCI) which was established and funded by the Florida Legislature in 2008. The sole mission of MCI is to address the needs of the community by investing in children and by providing a unified system of support, education and care that begins before birth through college and career. A member of Kappa Alpha Psi Fraternity, Inc., Dr. Gallon has received numerous awards for his outstanding professional and community service. He was recognized as Region III's "Rookie Principal of the Year", Elementary School "Principal of the Year", and "Educator of the Year" by Zeta Phi Beta Sorority, Inc. Dr. Gallon was also the recipient of the NAACP Mary McCloud Bethune Educator's Award. The College Board also recognized Dr. Gallon as one of eight Americans featured nationally in their publication entitled "Heroes of a Different Kind" for leadership and service in education. In 2013, he was named by ICABA as its South Florida Educator of the Year. 
[/vc_column_text][vc_column_text]
In June 2016, Dr. Gallon was honored by the City of Plainfield, New Jersey Municipal Council for his leadership and vision in the establishment of the Plainfield Academy of the Arts and Advanced Studies during his tenure as Superintendent. The school was recognized by U.S. News and World Report as one of the Best High Schools in the U.S. after boasting a 100% graduation and college attendance rate. 
In 2017, Dr. Gallon honored by the City of North Miami and was named as the Zeta Phi Beta Sorority, Inc's Eta Nu Zeta Chapter's "Man of the Year" for his commitment to excellence in education to the students and community. 
In March 2017, Dr. Gallon was also named as one of "South Florida's Most Powerful and Influential Black Leaders for 2017" by Miami's Legacy Magazine.  
A 25-year resident of Miami Gardens, Dr. Gallon is also an author who has written and published three books on education. His spirit of enthusiasm, intellect, and dynamism, makes him one of the most respected educational speakers and consultants in the country. A man of faith, Dr. Steve Gallon III is a proud member of Antioch Missionary Baptist Church of Miami Gardens. 
On November 8, 2016, Dr. Gallon was decisively elected as the Miami-Dade County Public Schools District 1 School Board Member.
On August 9, 2017 Dr. Steve Gallon III was named recipient of the National School Boards Association Council of Urban Boards of Education's (CUBE) prestigious 2017 Benjamin Elijah Mays Lifetime Achievement Award. 
The Benjamin Elijah Mays Lifetime Achievement Award recognizes an individual who—during his or her lifetime—has demonstrated a longstanding commitment to the educational needs of urban school children through his or her service as a local school board member.
[/vc_column_text][vc_separator color="orange" style="shadow"][/vc_column][/vc_row][vc_row][vc_column][ult_buttons btn_title=" Read How Dr. Steve Gallon III Became an Education Consultant" btn_link="url:%2F2015%2F12%2F08%2Fhow-i-became-an-entrepreneur-tri-star-leadership-ceo-dr-steve-gallon-iii%2F|||" btn_align="ubtn-center" btn_size="ubtn-large" btn_title_color="#ffffff" btn_bg_color="#ff9a24″ btn_anim_effect="ulta-wobble-horizontal" btn_bg_color_hover="#ff9a24″ btn_title_color_hover="#ffffff" icon_size="32″ btn_icon_pos="ubtn-sep-icon-at-left" btn_font_style="font-weight:bold;" btn_font_size="desktop:16px;" el_class="readhow-btn"][/vc_column][/vc_row][vc_row][vc_column el_class="book-links"][vc_separator color="orange" style="shadow"][vc_column_text]
Books by Dr. Steve Gallon III
The Principalship: Tribulations and Triumphs
Educating With Love and Without Compromise
When Morning Comes: Moments of Struggle, Strength, and Salvation
[/vc_column_text][vc_separator color="orange" style="shadow"][/vc_column][/vc_row]