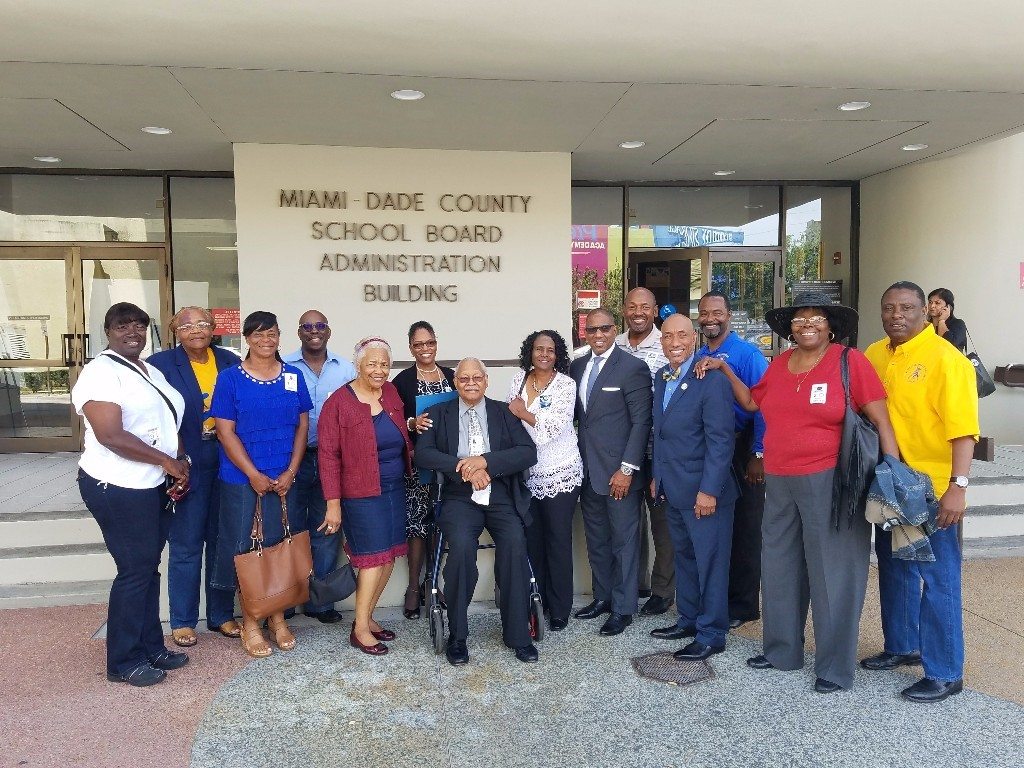 Dr. Steve Gallon III was honored to recognize Coach Louie Bing, Jr. for his lifelong commitment to education, children and youth. The Organization recognizes those individuals who help the youth in our community, provides workshops, clinics for coaches and students, provides scholarships for our youth and serve approximately 6000 youths and adults Dr. Steve Gallon III believes scholarship support not only makes attending college possible—it also helps to spare graduates from excessive and debilitating debt. According to the Wall Street Journal, student debt surpassed $1 trillion nationally in 2011. Student-debt loads of college students graduates are currently below the national average, and it is vitally important that we keep them there—and continue to decrease the financial burden our future alumni carry. Dr. Steve Gallon III wants students to do the great work that excites them, rather than choosing a career path for economic reasons alone. By keeping student loans to a minimum, Dr. Steve Gallon III believes this in turns  free scholarship recipients to go on to graduate and professional schools, engage in public service, and pursue their professional passions, all of which will maximize their ability to contribute significantly to their communities and to the world.
Dr. Steve Gallon III also believes that the essence of learning involves making sense of the new, confronting and understanding the different. What better way to learn than from those who bring different experiences and perspectives to campus? Dr. Steve Gallon III believes when students of various backgrounds come together in a college community, opportunities for learning multiply—in and out of the classroom becomes possible and in reach, he also Gallon also believes a more inclusive community also prepares students for effective engagement in today's multicultural world. Achieving greater inclusiveness requires more resources. With increased financial aid, schools could enroll more students from a wider range of socioeconomic, ethnic, racial, and geographic backgrounds—improving the intellectual vibrancy of the learning environment for everyone at the College.
Dr. Steve Gallon III understands that education transforms young people—multiplying opportunities and inspiring leadership. Gallon says whether you or someone in your family benefitted from a scholarship you should want to pay that opportunity forward to a future student or simply contribute to an intellectually rich environment at the College.  Gallon says both restricted and unrestricted endowed scholarships can be established to support the future students in perpetuity. He believes the Louie Bing scholarship helps support this. Gallon says there may be no greater way to affect lives for the better than to provide the opportunity for the highest quality education.